Software that reduces risk and saves you money
Burnside Mobile can be used online or offline on iOS or Android devices to identify and track deficiencies and plan for their repair. Our software is built on ArcGIS Enterprise or ArcGIS Online, and Geocortex Essentials by VertiGIS. Our software has been integrated with Cityworks, Cartegraph, Lucity, and Maximo work management systems. The Burnside Mobile API is available to connect to systems that can be customized to communicate with a REST API.

Learn About Our Modules
Well-maintained infrastructure is a top priority to the people in your community who rely on it every day. A lack of upkeep to roads, sidewalks and trails can be dangerous and expensive in the long run. That's what motivated us to develop a solution specially designed to help collect, store and track the things in your community that need fixing. A truly modern, real time, GIS centric data collection and management solution.

This is Burnside Mobile

The innovative maintenance management tool that helps make your community a safer and better place. With Burnside Mobile, you can track your maintenance needs from initial identification and collection to their final resolution all through technicians in the field, making sure all issues are tracked and ready for repair before becoming a major liability.

Our robust program powered by esri enterprise technologies and latitudes geo cortex framework has three primary modules. Road patrol, Sidewalks/Trail Patrol and Winter Patrol, so that you can stay informed about your maintenance requirements and coordinate your teams accordingly. No matter what the time of year The result is the fast efficient resolution of maintenance needs that drastically reduces the risk of physical injury and ensures minimum maintenance standard compliance.

Say goodbye to stacks of paper forms and say hello to an efficient, scalable solution that will meet your community's needs. And you can rest easy knowing that if you ever need support, our people will work with you to offer real solutions to keep things running smoothly. Cracks, potholes, drainage issues, deficiencies like these don't stand a chance. So contact us today to request a free demo and discover a new and more efficient way to manage maintenance.
Here's what Burnside Mobile can do for you
Use GPS to track and record inspections
Identify and record road right of way asset maintenance items
Assign a GPS location and timestamp to maintenance items
Attach photos to maintenance items
Schedule when a maintenance item is to be serviced
Create a record of when maintenance items were corrected
Run map-based and tabular reports to show compliance with asset maintenance standards
Sort and filter identified maintenance items by type and region
Assign maintenance items to work orders, individually or in groups
Generate work orders with map, photo and field note details
Review and/or close work orders
Create a detailed road section patrol |inspection report based on a specified date range
Have a question? Talk to one of our knowledgeable software team members.
Here are just some of the clients who have subscriptions to our software:
• City of Barrie • City of Woodstock • Town of Collingwood • City of Burlington • County of Essex • Town of Grand Valley • City of Niagara Falls • County of Oxford • Town of Halton Hills • City of Peterborough • Municipality of Central • Elgin Town of Ingersoll • City of St. Thomas • Town of Oakville • City of Stratford • Region of Halton • Township of Clearview • City of Waterloo • Region of Waterloo • Township of Wellesley
Burnside Receives Esri Cornerstone Partner Award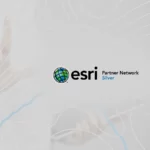 Cornerstone Partners, a status which recognizes their 20-year partnership with Esri but also their continued evolution of their use of Esri software.
Read More
Request a Demo
We'd love to exhibit why Burnside Mobile is the right solution for you, and can fully demonstrate the application's functionality via a web conference to anyone, anywhere. If you would like to see our product in action please contact us.
1-800-265-9662
burnsidemobile@rjburnside.com
Send and Email