Fleet Tracker makes use of Automatic Vehicle Location (AVL) system data which many municipalities are already collecting. This GPS based tracking data is accessed via the AVL system's Application Programming Interface (API) and is displayed in Burnside Mobile along with the winter patrolling data.
It is important to be able to prove where a plow truck has been for winter maintenance to limit municipal liability. Currently Fleet Tracker is integrated with Geotab AVL systems. Contact Burnside to discuss integrations with other systems.

Learn About Our Other Modules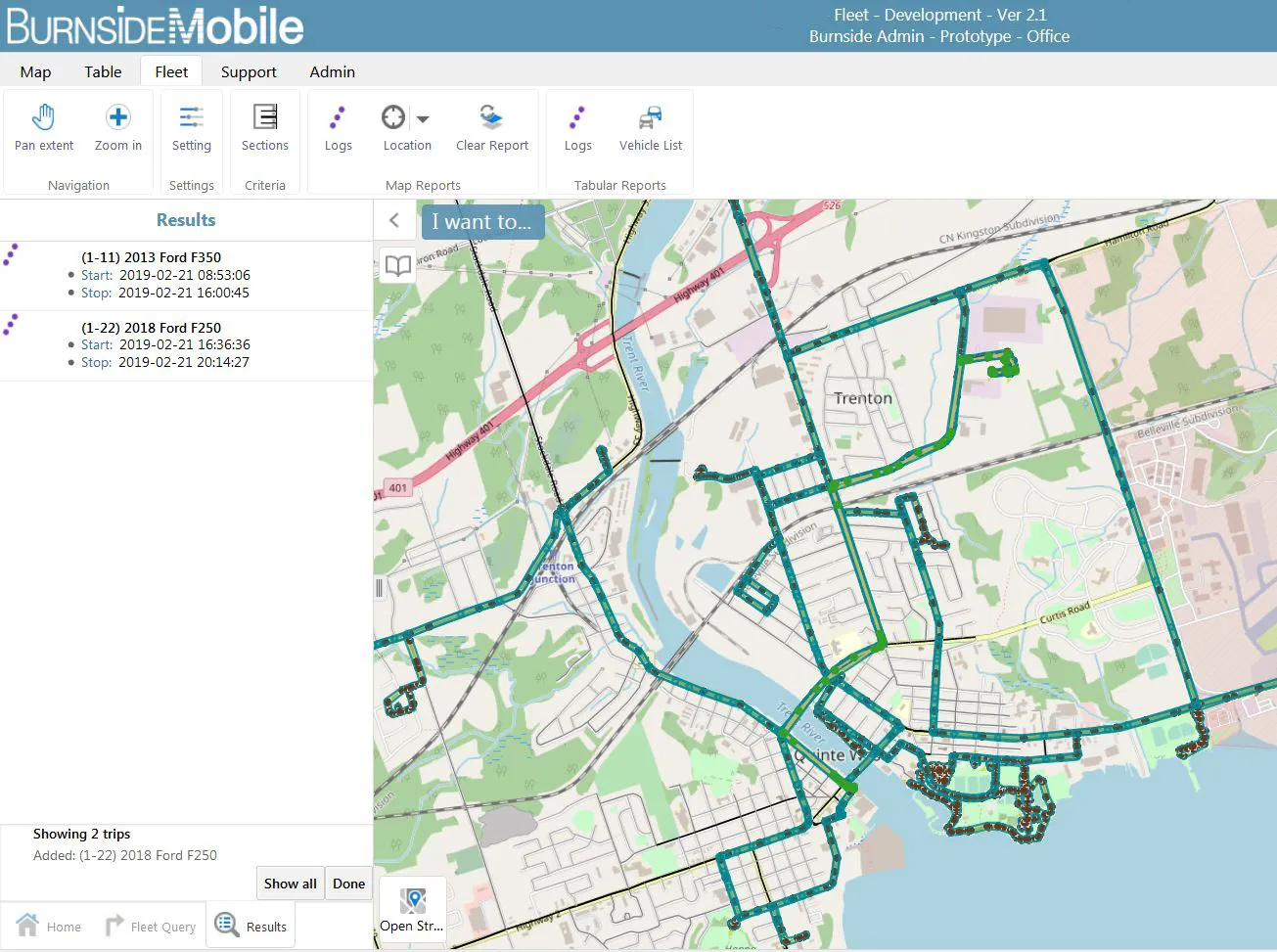 Request a Demo
We'd love to exhibit why Burnside Mobile is the right solution for you, and can fully demonstrate the application's functionality via a web conference to anyone, anywhere. If you would like to see our product in action please contact us.
1-800-265-9662
burnsidemobile@rjburnside.com
Send an Email