Services
Onsite Wastewater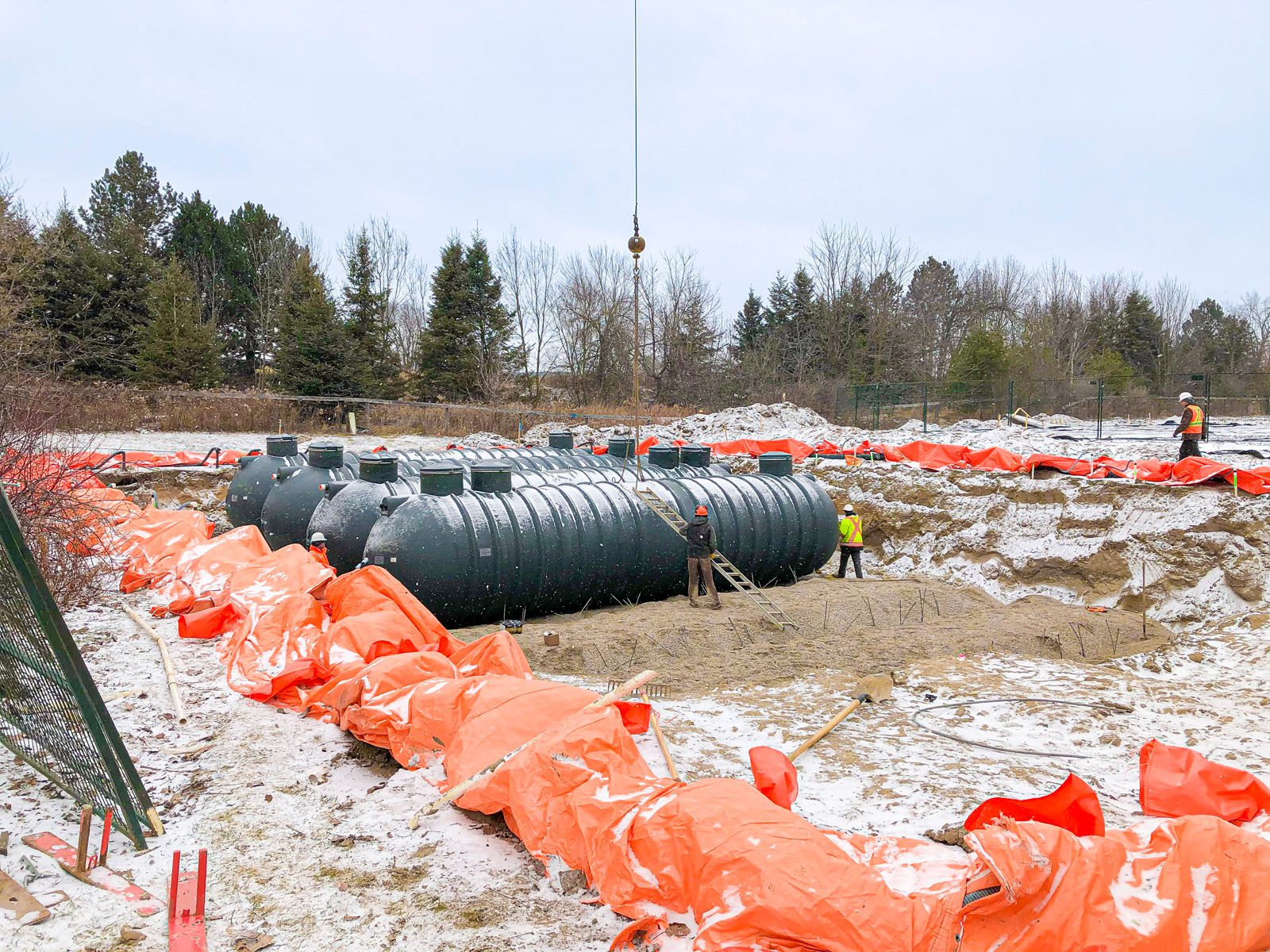 Burnside's Onsite Wastewater Group develops practical design solutions for projects that require onsite and decentralized wastewater management, i.e., septic systems.
Capabilities and Expertise
Our group has the experience and expertise to provide a full suite of engineering services to meet your onsite and decentralized wastewater system (i.e., septic system) infrastructure needs, ranging from single rural dwellings to multi-unit residential developments, or for advanced commercial or institutional applications. Our group has extensive experience with all types of onsite systems, including those designed and permitted under both the Ontario Building Code (OBC) and the Ministry of the Environment, Conservation and Parks (MECP).
Our Team
Our team – led by Anne Egan – would be happy to discuss your project needs in more detail.
Our Projects
Our group has completed a variety of projects across Ontario, including:
Stanley Park mobile home community, new communal sewage systems
Binbrook and Balls Falls Conservation Areas, new sewage systems
Falls Reserve Conservation Area, new onsite sewage system
Town of Wainfleet Municipal Campus, new onsite sewage system
Park Avenue Public School, new onsite sewage system
Our group can provide an array of services to meet your onsite wastewater needs, including:
Investigation and assessment of existing wastewater systems
Feasibility studies and preliminary design
Impact assessments
Detailed engineering Design
Assistance with MECP and OBC approvals
Tendering, construction coordination and supervision
System testing and commissioning
System monitoring and reporting
Peer review services and expert witness testimony
Service Contact
We encourage you to contact us if you have any questions or require assistance.