Services
Municipal Water Supply, Permitting, and Monitoring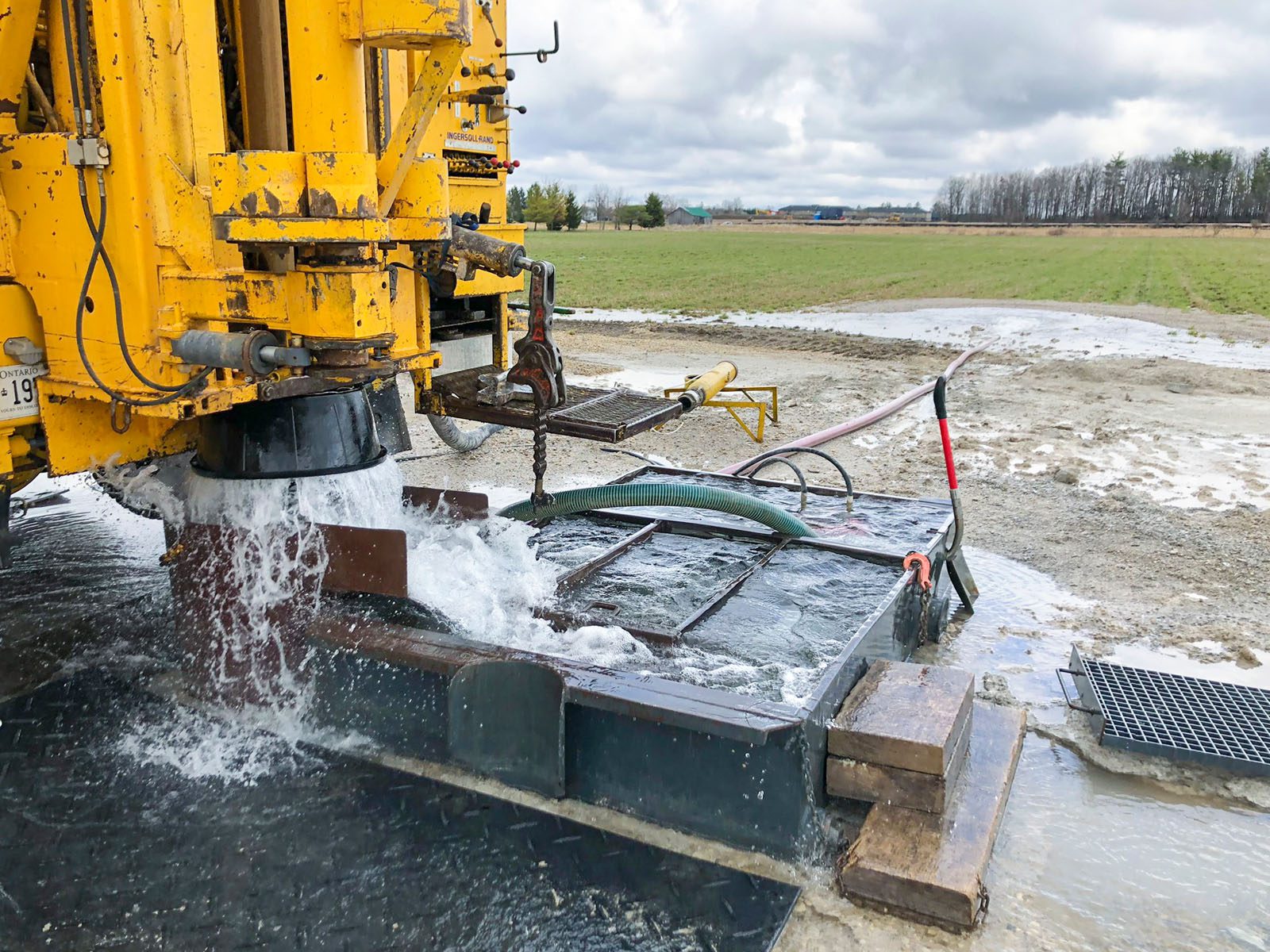 Burnside's Municipal Hydrogeology team is one of the largest in Ontario, providing a full range of groundwater related consulting services to clients in Ontario, Canada, and internationally.
Capabilities and Expertise
At Burnside, we combine geoscience, engineering design, and water well construction expertise to provide our clients with a complete hydrogeological solution for their project.
Our team of hydrogeologists and technicians support our municipal clients with administrative and regulatory compliance related to water wells, and also with implementation of source water protection. With our breadth of experience, we provide peer review services and expert witness representation at various levels.
Our Team
Please reach out to our team leaders to discuss your next project, including:
Jim Baxter
Dave Hopkins
Dwight Smikle
Our Projects
Key projects completed by our team have included:
Waterloo Region – Annual groundwater monitoring program of over 500 wells for 18 years, and exploration, construction and testing for seven new high capacity municipal wells
Town of Grand Valley – New high capacity municipal well
Region of Durham –Emergency well construction, exploration and testing of multiple sites for the Sunderland water supply Environmental Assessment
Wellington County Municipalities – Verification of significant drinking water threats and expert advice pertaining to source water protection
Town of Minto – Long-term groundwater monitoring and hydrogeology for water supply Environmental Assessments for new wells in Clifford, Harriston and Palmerston
Township of Mulmur – PTTW monitoring and replacement of Mansfield wells
Our fully equipped team of over 30 staff provides a full suite of hydrogeological services to support municipal clients, including:
Groundwater resource exploration, well design and development
Permit to Take Water (PTTW) and Environmental Activity Sector Registry (EASR) reporting and applications
Groundwater source classification (GUDI) based on the new draft Ministry guidelines
Pumping tests, interference assessments
Water well maintenance, diagnostics, and efficiency evaluations
Groundwater monitoring programs
Source water protection studies, including delineation of wellhead protection areas, significant groundwater recharge areas, and highly vulnerable aquifers
Risk Management Official (RMO) services for implementation of source water protection policies
Dewatering assessments, groundwater management plans and EASR / PTTW applications and monitoring for construction dewatering
Hydrogeological assessments for on-site servicing
Peer review and expert witness services
Service Contact
We encourage you to contact us if you have any questions or require assistance.